LIMU Tongan Seaweed Products Started Me on My Weight-Loss Journey-One Year Ago!



Introduction...
"Mr. Wall, if you want to live to see 75, you need to start losing weight-This Year: Your Extra 65 pounds plus your Thyroid Disease and Battery of Medications is starting to threaten your health!" [My PCP-Primary Care Physician-Houston VA, About January, 2014] 
This is when I started taking my need to lose weight as a very serious healthcare issue. I started walking and one year later, I had lost 43 pounds and built up to walking 4 miles per day.
---

So, my apartment complex is in the shape of a horseshoe with al left handed hyphen (-) at the end of the right hand wing. My apartment is on the top wing next to the center elevators [yellow icon]  and by walking to the east  end, then all the way around to the hyphen and back to my starting point I have walked about 1/2 mile according to my pedometer; so when I walk 8 laps, I have walked 4.0 miles-which I normally complete in about 70-75 minutes-depending upon whether it's cool or hot time of the year in Houston.
This was the feature about the  Mariposa that sold me-Immediately: covered corridors with breezeways at both ends and in the middle which has become my indoor walking track. I don't like using a treadmill [like daddy used] nor being on the street or on the track at the school across the street [too dangerous] and since I ride the bus and train for my transportation needs, I get additional exercise walking to and from the store.
So, Losing Weight is Like An Octopus...


There are Many Tentacles, Activities or Procedures that make up a Weight-Loss Program; Here are Mine:
You must develop a

'New 'Attitude

  about Weight-Gain and Weight Loss; you didn't gain 50-75 pounds in 45-60 days and you CERTAINLY won't lose  the same weight in the same time...
"YOU M-U-S-T Different Mindset About Food"...i.e. how much food do you Really Need, and How many times per day do you Really Need to eat? I learned I could eat 1x daily if I was taking meal supplements, vitamins and minerals...
You Must Exercise-Ask yourself  'What Can I Do-AND what can I tolerate?' When I asked myself this question I determined I couldn't  run, play tennis, or lift weights; but I could walk and that's when I started my daily walking routine...
Eliminate all Bread, All Wheat Products, Soft Drinks, Sweets, Coffee from your diet and add 'Green Tea.'
Determine what supplements, vitamins, and minerals would be best for you; I was Immediately attracted to Garcina Cambogia and Cayenne Peppers to my Limu Supplements-B-U-T check them out with your PCP, especially if you are taking a 'battery' of medications, like I do.
I 'Highly Recommend' Tongan Seaweed with the 'Super Nutrient' Fucoidan for when I combined my walking with Fucoidan, that's when I first started noticing the weight loss.
Don't Accept any 'Loser Limps' [as Zig Zigglar used to say]...you're Not too old

[I start

ed my weight loss program  at age 71

]

, too inactive, too poor, and Don't Ever Listen to the criticisms of any of your FNRs [

Friends,Neighbors, or Relatives]

for they don't want you to change...

Get an electronic scale and

weigh yourself Everyday-then celebrate small victories...
Take Your B/P and Pulse Everyday...As you lose weight you will start to see a drop in your B/P and Pulses.

Be Persistent and Realize this is a commitment of a year or more; when you get discouraged, ask yourself

"What condition will I be in one year from today-if I give up now?"

---

Supplements and Minerals are Necessary-Here's What I Take...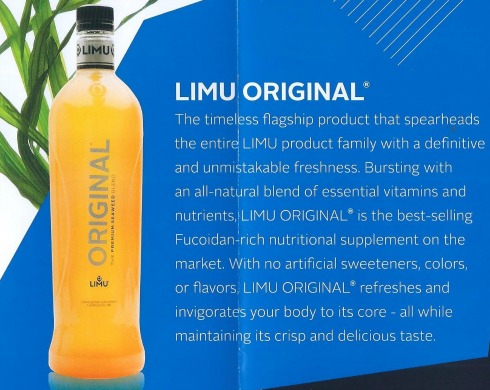 Above- Blu Frog Energy Drink: has a 'fruity' taste and includes Super Nutrient 'Fucoidan.' I drink one in the morning with the meal replacement shake [below] in the morning and usually one in the evening or just before I take my 4 mile walk. Above Right- Bottles of LIMU Original Drink I take with my morning medications and usually in the evening-I used to measure out but now I just 'Chug-a-Lug' with my meds. G-R-E-A-T PRODUCT!!!

LIMU Meal Replacement Powder comes in two flavors chocolate and vanilla flavors; to prove I don't favor one over the other, I buy one bag of each put in a plastic container and mix up. There is also a Cleanser that cleanses at the cellular level and does not have the effect of a typical "Cleanser." I use quarterly...

---
LIMU Products originate from the Tongan Islands where the natives have extended their lives and their health by eating, chewing [like gum], and applying to the skin. The main ingredient is the nutritious element fucoidan-which can be 'googled' for specific information. I take 6 bottles of the original, two cases of the Blu Frog and two packs of the meal replacement [above] mix it in a shaker with the a cap of the Youngevity Mineral Replacement.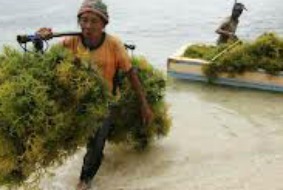 ---
Additional Supplement to Consider That I Found Very Helpful With My 2015 Weight-Loss...

---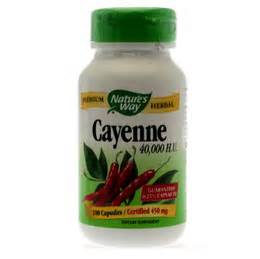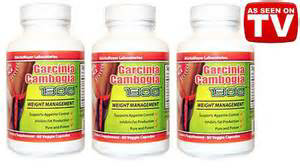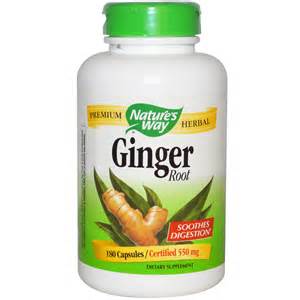 I supplement the LIMU, Walking and Youngevity with the above products-one tablet each-in the morning and evening and then on Monday, Wednesdays and Fridays I take the tablets 3 times, daily-Morning, Afternoon and Evening; by-the-way, all of these are naturally occurring products-no medicines or synthetics. These products can be purchased at your local-convenient drug store, Walmart, Grocery Stores or online with Amazon or even eBay; each one will cost you about $10-15 for a thirty day supply. In case you can't read labels, from left to right: Cayenne Pepper Tabs, Garcina Cambogia, and Ginger Root. For explanation of benefits, refer to Amazon, eBay or Google...

Does Subliminal Programming and Prayer 'Really' Work-And-What is Subliminal Programming,How Does It Work,Does It Really Work,Is It Dangerous To You?
[Refer to Home Page for Photos of Book and Software Box...]
On pages 48-49 of Mark Anastasi's book "Laptop Millionaire" Mark talks about a program called "subliminal power" and the purpose of the program is to reprogram your mind about what, when, where, how and why you eat. Keep in mind, I live off of SSA and VA-Disability Payments and if I can afford it so can You! This program will help you change your "Mind-Set" about eating. I only eat 1x daily with soup or a salad for dinner and LIMU meal replacement shakes-drinks. 

---