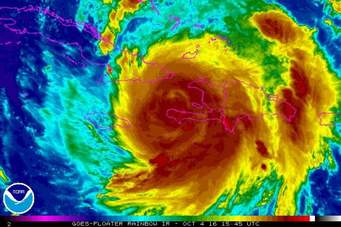 HEADS UP:



You would pay attention to a 'TV Doppler' Weather Alert about an approaching STORM ; like 

HURRICANE IKE - OR -

  especially if you were on the BOW OF A CARGO SHIP

STEAMROLLING TOWARDS A MASSIVE HURRICANE-LIKE BELOW-RIGHT?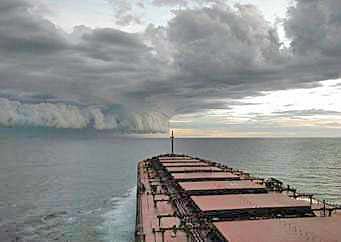 DO I HAVE YOUR

"UNDIVIDED"

ATTENTION?
They Gave Us 'Sustaining-Lasting' Faith the Faith of a Mustard Seed:



"More Blessed are those who have Not seen and yet believe than those who have seen and believe"...John 20:29
Our 'Mustard Seed' Faith is Still Alive After +2000 Years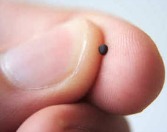 The

Tiny

Mustard Seed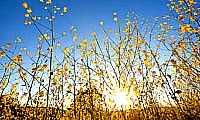 What The Mustard Seed Grows Into...
What is 'Mustard Seed' Faith?
The 'Mustard Seed' is a very small seed [see above pictures] but grows into a very large plant. YESHUA  compares the 'Kingdom of G-d' to a 'Mustard See' ... See Matthew 123: 31-32

Secondly, YESHUA used the mustard seed to illustrate the principles of the 'Kingdom of G-d,' for several reasons. A seed carries within its DNA or 'blueprint for development' of the parent plant. An acorn produces only an oak tree and not a hickory tree. A mustard see is going to produce a Mustard Plant.-ONLY!

Deshalb und Gleichweise, the Word of Our G-D will produce the Kingdom of G-D within you... see Luke 17:21
One of My Favorite Christian Quotes/ Parables is That of

'

Doubting Thomas

'...
Thomas, one of the twelve, doubts the appearance of the risen Lord. Christ appears, and tells him, "Blessed are those who have not seen, and yet have believed." John 20: 24-29



I Was Blessed To Have Been Born Into A 'Christian    

       [

Mennonite-Methodist] Home

'  

and to a Mother that was a 'True Believer' and a Father That Loved, Prayed, Worshiped and Praised 

[

through what I called His Music Ministry

]

ADONAI-JEDEN TAGE SEINES LEBENSLANGE!




[G-D,  EVERY DAY, A

LL THE DAYS OF HIS LIFE!

]

One of my favorite pictures/MEMORIES was Daddy playing the piano and singing praises to ADONAI , just 3 YEARS before he went into a coma...for the first/last time! This is what I really miss: his singing & playing-even now, +20 Years After His Going To His Eternal Home!
Dad sings at Hillsboro Family Reunion-1950s; Mother used to say: "He just stands up, opens his mouth and out comes the most rich and beautiful baritone voice." I look froward to hearing him sing again; when he died, Mother and Gwendolyn put a banner across the top of his casket that said: "Sing With the Angels, Daddy!"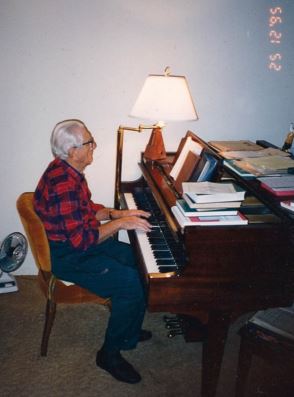 Daddy [ "Uncle Herman" ] Singing/Playing 12/25/95 as he often would, on the spur of a moment, at the Buschong Home, 1976<=>1998; displaying his Life-Long Faith in YESHUA HA MASHIACH; he ws a good shepherd & Protecxtor for his family. I remember sitting on the piano bench with him & he would tell me "Singst du, mit mir mein Sohn,"  but I would leave to go play ball; All I wanted to do was sit-listen-and watch him: Now I wish I had been a more respectful sohn!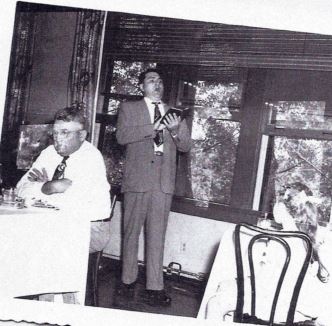 Dad sings Hillsboro Family Reunion-Meno Harder at Left, HCW daughter, Gwendolyn Lois Wall, about 7 or 8 years old, at Right. Dad was often invited back to shis hometown of Hillsboro, Kansas to sing at various Mennonite Church and Tabor College Events and activities-like "THE MESSIAH."
I was very Blessed to have been born into a 'Christian Home' in April, 1944. 
Dad was from Low-German/Russian Mennonite Parents and although he attended the 'Methodist' Church the Majority of his life, he 'shepherded' his family in the Mennonite Tradition. 

 I remember once, when I was a rebellious teenager, I asked him why he insisted on church attendance, prayer, witness and personal testimony and he answered with a question: "Why do you think I taught you how to swim?

" "Because it will save my life someday." He smiled and said:
" Bestimmt, [Exactly] and so will your study of the Bible, Belief in YESHUA HAMASHIACH [JESUS the Messiah] , your prayer life and your personal testimony through the life you live, now do what your Mother and I say!"
Jetzt, zum 73 Jahren, weiss Ich denn er hat 'Richtig' gesagt! [Now at age 73, I know what he said was correct]

Sample BYHM Bulletin-Notice Statement of Faith on Left View...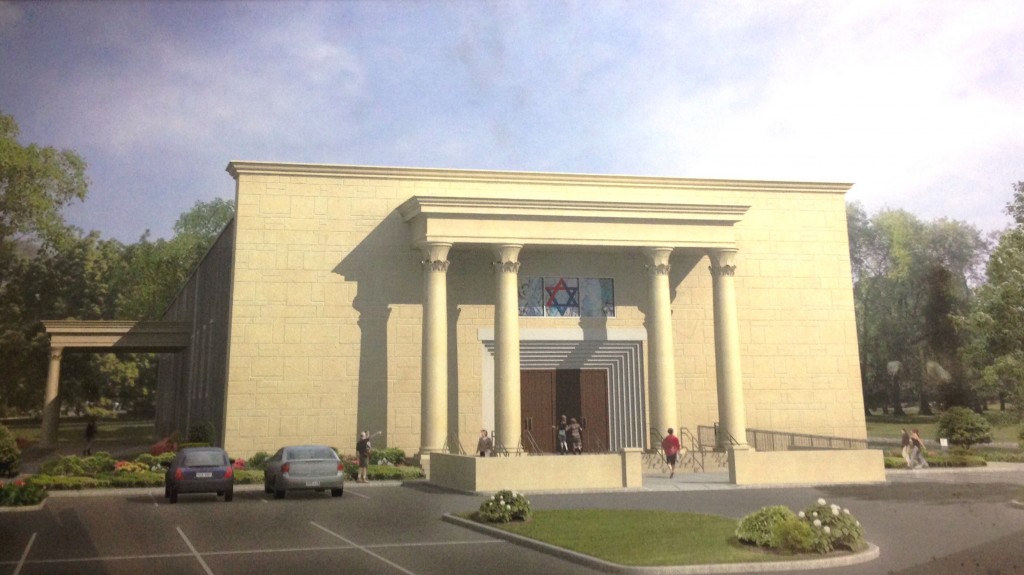 | | |
| --- | --- |
| Above-Proposed Temple/Bulletins | Rabbi Jonathan Elowitz  making virtual presentation during the 2020 Corona-19 Virus |
Dad was in the Army Air Corps [it was WWI about 1941-43] and he was a guest soloist at Collins Methodist Church. 
Mother told me their eyes met and locked and they couldn't take their eyes off of each other for the rest of the evening. 
When she went home that evening she told her Mother: "Mama, Pappa, I've met the man I'm going to marry; he's got black hair, blue eyes, sings, and smokes a pipe!" 
Grandmother Lynch climbed out of bed to talk to her and Grandfather just rolled over and said: 
"Tell us about it in the morning, Now, go to bed !"
| | |
| --- | --- |
| Above is one of our Pesach Tables, I believe from the year 2019; This was about my 5th Pesach attended, with my first one being in 1994, my second in NC, in 2013, and in 2019 this was my 4th with BYHM; unfortunately 2020 was the year of the Pandemic & in 2921 I wasn't able to attend. | This is the banner that we hung out to help visitors identify where they should enter. We had what daddy used to call "KaffeeKlatche" which was coffee & bagels & cream cheese, prepared about an hour before our Shofar was sounded. |
Sharpstown Baptist Kirche is where we meet; we are in the middle stages of building our Temple but haven;t finished the funding yet; do you know anybody that would like to donate to our building project? If So, have them go to our website [ address listed below] & have them click on the radio button that says "DONATE" here is our link to our website. 
http://byhm.net

To the Mennonites and

Especially to the Wall Family

,

Singing Was the

Highest Method of Praising ADONAI

and

Allowing the Spirit Man/Woman 

to Come Forth...
| | |
| --- | --- |
| 2 Top pictures from Zwiebach Trail, Gnadenau Cemetery Entrance Marker, Pastor Lee Suderman, Newton, Kansas and cousin to webpage author. The 'Anabaptist' Movement was the cornerstone of the Mennonite Faith, along with Non-Violence and not serving in the military; so it was a surprise when Daddy's Cousin, Lewis Hagen served in Korea, Daddy in the Army Air Corps, Lewis in the Marine Corps and the web author in RVN, as a Combat Medic/Surgical Technician [Assistant]. When I received my draft notice in the summer of 1968, my daddy told me: "Follow the Conscience of your Spirit Man;" so I reported in early September 1968 and (9) months later I started two years of service in The Republic of VietNam. Now almost 47 years later and although da'Nam almost destroyed me, my RVN service has been the 'high point' of my life! | Two Top[Right] Pictures from Der Zwiebach Weg [Zweibach Trail] regarding the Anabaptist Origins of the Mennonite and the emphasis upon singing as part of their heritage and worship; bottom picture is in Gnadenau Cemetery, Hillsboro, Kansas, commemorating their origins in Germany-Russia. Our Family [the 4 Walls] always viewed a 'trip to Kansas' as the major family event of the year. On the way my sister and I were given 'specific instructions' about what to say/not say and whatever you say; don't tell a-n-y-o-n-e about Daddy's 'Pipe Smoking!'  Although I attended Mainstream Protestant Singing because of Daddy's Choir Directing and Singing Talents, and now as a Registered 'Messianic Congregation' Member, my Mennonite DNA still surfaces on very frequent occasions. Today, at 77, I am so grateful for the 'Mennonite Shepherding' of my earthly father and only wish he had been more strict and non-conforming with me during my rebellious teenaged years. That's why I will be buried next to him when I pass through the veil of this life to the next at Forest Park, Lawndale in Houston, Texas, my hometown. The Biggest Word of Thanks I can give to Both of my Parents is to be a 'Reborn Believer' at the age of 77 and to be a full tither, in addition to keeping the 'Real Shabbat' for the last (18) years. |
| | |
| --- | --- |
| Sharpstown Baptist Church, 7000 Bellaire where BYHM [Beth Yesha HaMashiach ] currently meets. | |

Dancing, flag waving, Great Chow Lines and remembering the sacrifices of our ancestry for our faith. I could not help but think about my Grandfather Abraham and his father Jacob & how I never got a chance to meet them.


In the Messianic Pesach we remember that YESHUA HAMASHIACH is our Pesach & that the ULTIMATE SACRIFICE  for all mankind has been made for yesterday's, today's & tomorrow's sins!

TELEIOSTI...[Grk] "it is finished/accomplished!!!

hcwjr at Pesach Table awaiting the start of festivities, 2013.

The Passover Plate is a Special Plate Containing Symbolic Foods that are eaten or displayed  at the Passover Seder containing: Maror & Chazoret, Karpas, Zeroah, Beitzah, Three Matzot, and Salt Water; Consult the Book of EXODUS. Once you attend, you will never want to miss again!

Eric Ward, Trumpet Player is also very proficient in the blowing of the Shofar for Our Worship Services & Festivals. The Shofar Sound is definitely a sound that lovers of YHWH will respond to.

Below Right is Rabbi Pratt who became Gus Elowitz's  replacement @ BYHM. He was the rabbi when I transferred to Beth Yeshua in 2015. He was a very good rabbi and encouraged Jonathan Elowitz to be ready to take his place upon his death. His was the first Jewish Funeral I ever attendedl Air Force Vet, Medic & was very easy to talk to and be around.  

I was amazed at how well prepared Jonathan Elowitz for taking the mantel of the BYHM Rabbi's Position!

| | |
| --- | --- |
| | Above is Pesach at Beit Yeshua in Newton, NC about April, 2013; Notice Flag of Israel being waved in Center of dance area. The Conregation that gave me my 1st Talit when I returned to Houston after my first PTSD Award! |

There is always plenty of good food @ Pesach: Come Hungry [physically & spiritually] & you will be filled!

My 1st Talid [Prayer Closet] was given to me by Beit Yeshua [in Newton, NC] THAT  I still use to this day.; I was shy about using it until a fellow member explained how the Talid becomes my 'Prayer Closet' during  my 'appointed time' with ADONAI!

This is a view from rear of Sanctuary at Sharps-town Baptist. We face the east and recite the Shama and HafTora, sound the Shofar for calling the Service to Order, Parade the Torah throughout the Sanctuary, have a Liturgal Service,  and we have Communion once a month. Come Visit Us You Might find a Spiritual Home for Life!
Lastly...
From Pastor [Colonel] Thieme I learned the difference between murder and killing; it was then that I realized the Mennonite Theology was wrong in at least one important point. Secondly, also from Pastor Thieme I learned that Martin Luther [ although a Terrible Semite] declared that the entire Christian Faith rises and falls with the Book of Romans ; especially the 8th Chapter. I want to echo [across the centuries] what Martin Luther declared before the Council of Worms: "This is my position, from which I will Not Be Moved, and as Peter wrote in 1 Peter 1:16..."FOR I AM NOT ASHAMED OF THE GOSPEL OF YESHUA HAMASHIACH, FIRST TO THE JEW AND THEN TO THE GENTILE, IT IS THE BREATH OF FRESH AIR FOR ALL TO BREATHE!"
Next time you're in Houston, on the SABBATH, come visit us: "Try It, You Might like it: I Did! You'll find me on the Right side of the Temple, 6 rows back, next to the center aisle.
SHALOM ALEICHEM MEIN FREUND!
---
SOUND THE SHOFAR-CELEBRATE YESHUA HAMASHIACH!!!

I don't know if you recoagnized it or not, but there were parts of this Webpage that I feel were written by the Ruach HaKodesh [The Holy Spirit]; I love the sound of the Shofar and the Hebrew Prayers that we offer up YHWH; there is something about a Prayer in Hebrew that no other language can equal; not even the languages of my earthly father-German/Russian! I never thought I would "blow a kiss" as the Torah is paraded in our Temple; much less touch it with my "Complete Jewish Study Bible, AS a confirmation of my belief, or follow it throughout the Temple, as if I was watching YESHUA pass by, but I do!!!
I hope this "Faith Page" has made an impact on you & your faith walk; Please re-examine your "Rebound List", as Pastor [Col.] Thieme used to call it.
Lastly, I have an ex-Brother-n-Law who I have had a "Spiritual Burden" for, ever since I met him; he has been a mocker & my spiritual enemy his entire life; even after a terrible accident that almost took his life: "Aw, all you Christians just think you're better than everybody else & that you're the only ones going to heaven;" so now, Perry, that is what the scriptures tell us...Remember this scripture, "The fool has said in his heart there is no YHWH!"
So now dear reader, do you want to die once and live twice; OR do you want to live once and die Twice? That is the choice we all have with free will!
BAROOCH AHTA ADONAI EHLOHAYNOO MEHLECH HAOHLAHM, AHSHER NATAHN LANOO HADEHRECH L'Y'SHOOAH B'MASHEAHCH YESHUA. AHMAIN
---
Y'ShanahhaBaa Birushalayim
(Next Year In Jerusalem!)...And Lastly, a "Very Special" Treat for You My Reader...
SO, IF you have done your homework [ by conscientously viewing the embedded videos], and if you have been searching for this man called YESHUA HAMASHIACH, then I invite you to visit Beth Yeshua HaMashiach [if you are in Houston] or WILL BE COMING TO HOUSTON in the near future]  but first, visit our website at https://byhm.net & read our statement of Faith; then come & embrace YESHUA HAMASHIACH who has been...
 WAITING ON YOU TO RETURN TO HIM !!!