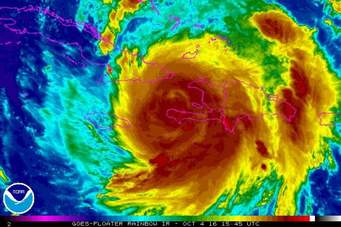 HEADS UP:



You would pay attention to a 'TV Doppler' Weather Alert about an approaching STORM ; like 

HURRICANE IKE - OR -

  especially if you were on the BOW OF A CARGO SHIP

STEAMROLLING TOWARDS A MASSIVE HURRICANE-LIKE BELOW-RIGHT?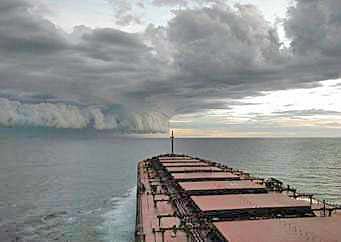 GroessVatti Wall was Born in Annenfeld, Russian (Crimea-Sea of Azov / Molotchna Mennonite Colony) Area and GroessMutti Wall was Born in Breslau (Schleswig-Holstein) in Germany...
...And They Immigrated From Germany and Russia...(Summarized From Cousin Karen Penner's 'Walunion' Presentation in July, 1989...
The genealogy of a family is a record of descendants of a common set of ancestral parents. The account may also include a history of the ancestors. In a larger sense, however, the story of a family also includes something of the religious, cultural, and ethnic heritage which is transmitted to each succeeding generation. This seems especially true when the family being traced is of a Mennonite background. For, as Dr. Cornelius Krahn has written, "Mennonites are not just members of a religious body or a cultural or ethnic group; they are inheritors of a "way of life."
There are those who would contend that some descendants of any family are not influenced by their heritage. Each descendant positively or negatively, strongly or negligibly, is influenced in his habits, ideas, and value system by his heritage as he has received and perceived if from the preceding generation. As Carolyn L. Zeisset in her book, "A Mennonite Heritage,"  attempted to explore a part of the heritage transmitted to descendants of two Mennonite Families, the Heinrich Suderman-Adelgunda Penner family and the Daniel Wiens-Maria Braun family; likewise, this website attempts a similar approach to the Abraham Wall-Clara Glied[Mennonite]Families and the Floyd Lynch-Pauline Pasches, both the Lynches and Pasches being non-Mennonites.
The beginning point of this website presentation was the births of Abraham Wall in Russia and Clara Glied in Breslau, Germany and Floyd Lynch and Pauline Pashe, both having been born in the United States.
Some of the customs of the Wall Family were preceded by the strong religious Russian Mennonites a the time the Wall patriarch and matriarch were born. It was a time of strong religious revival movement which spawned the development of the Mennonite Brethren Church, the Krimmer Mennonite Brethren Church, and a reformation with the Altkirch [the old church], as the existing Mennonite church came to be known for a time in Russia.
We will also address Lynch-Pashe customs of the early 1900's -through the depression of the 1929-30 era  and how they influenced the families that the Lynch-Pashe Union would create.
Abraham K. Wall was born on 08 January, 1860 in South Russia on the Crimean Peninsula in the village of Annenfeld, Russia, being brought up by Christian Parents.

THE ROBERT GLIED FAMILY