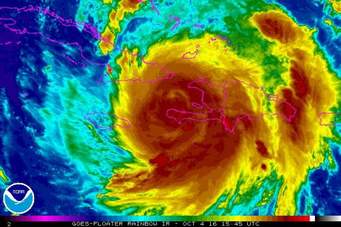 HEADS UP:



You would pay attention to a 'TV Doppler' Weather Alert about an approaching STORM ; like 

HURRICANE IKE - OR -

  especially if you were on the BOW OF A CARGO SHIP

STEAMROLLING TOWARDS A MASSIVE HURRICANE-LIKE BELOW-RIGHT?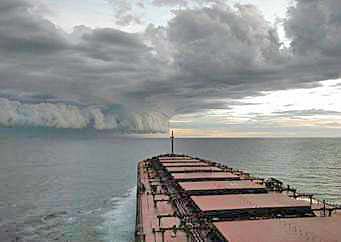 Is It 'Hill City' or 'Hillsboro?'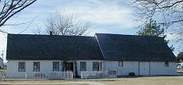 The Adobe House, Hillsboro, Kansas typical of Many Early Mennonite Homes in which Living Quarters [House] and Barn were combined into one building. Upon Last Visit , my cousin Lee Suderman said he thought the house would have to be shut down for lack of funding-SCHADE!!!

Historical Picture of Hillsboro, Kansas [Date Unknown]

Wide-Angle View of Main Street / Hillsboro, Kansas [Date Unknown]

---
Early history

SXee also: History of Kansas
For many millennia, the Great Plains of North America was inhabited by nomadic Native Americans. From the 16th century to 18th century, the Kingdom of France claimed ownership of large parts of North America. In 1762, after the French and Indian War, France secretly ceded New France to Spain, per the Treaty of Fontainebleau.
19th century
In 1802, Spain returned most of the land to France. In 1803, most of the land for modern day Kansas was acquired by the United States from France as part of the 828,000 square mile Louisiana Purchase for 2.83 cents per acre.


In 1854, the Kansas Territory was organized, then in 1861 Kansas became the 34th U.S. state. In 1855, Marion County was established within the Kansas Territory, which included the land for modern day Hillsboro.[8]


Hillsboro was named after John Gillespie Hill, who homesteaded in the area in 1871. Originally Hill City was the city name; since another city in Kansas already bore that name, it was changed to Hillsboro on June 20, 1879.[6] A post office was established in Risley on April 10, 1873 then moved to Hillsboro on August 29, 1879.[9]
The Hillsboro area was settled by Russian Mennonites of German extraction beginning in 1874. These settlers brought with them Turkey Red Hard winter wheat, and related wheat varies are still grown throughout the Great Plains today. Today, the Mennonite Settlement Museum remains to demonstrate the lives of these early settlers.
As early as 1875, city leaders of Marion held a meeting to consider a branch railroad from Florence. In 1878, Atchison, Topeka and Santa Fe Railway and parties from Marion County and McPherson County chartered the Marion and McPherson Railway Company.[10] In 1879, a branch line was built from Florence to McPherson, in 1880 it was extended to Lyons, in 1881 it was extended to Ellinwood.[11] The line was leased and operated by the Atchison, Topeka and Santa Fe Railway. The line from Florence to Marion, was abandoned in 1968.[12] In 1992, the line from Marion to McPherson was sold to Central Kansas Railway. In 1993, after heavy flood damage, the line from Marion through Hillsboro to McPherson was abandoned and removed. The original branch line connected Florence, Marion, Canada, Hillsboro, Lehigh, Canton, Galva, McPherson, Conway, Windom, Little River, Mitchell, Lyons, Chase, Ellinwood.
20th century
---
"Are We At Uncle Levi's Farm Yet?"
Once every three-to-five years Vatti und Mutti would announce that when we were let out from school- we would go to Kansas for a visit, we would time our visits before June and after September of the year [to avoid interference with the wheat harvest] - On one occasion we were heading north to 'Uncle Levi's Farm.' GroessMutti Clara Wall eventually died in 1952 and I believe Dad wanted to visit with her as much as possible during her elderly years, so he tried to bring the family to Kansas, as often as possible. 
Of course, being a 'City Kid' I immensely enjoyed being around my country cousins, seeing and walking on the lands where my Father was brought up, 'riding the tractor and horses' and even on one occasion riding on a combine.
Our visits always included church time and on one or two occasions my Father sang the baritone lead in the Tabor College Production of Handel's "Messiah;" quite a big deal for our family, as well as Tabor College.
After Mother died in April, 2011, [6 years this April] I found a number of photos, letters, musical tapes and records, that I will be inserting as this site becomes developed.
I always looked forward to and enjoyed my visits to Hillsboro and escaping the 'Big City Life.' When I got older, I enjoyed every conversation, visit, letter and eventually eMail. I remember before I went into the Army in September, 1968, I had sold my car and told my parents I wanted to go visit my cousin, Keith Harder, who was attending Divinity School at Harvard in Boston; I then wanted to fly to Wichita, meet with them or other relatives and drive to Hillsboro. I was thinking that 'this might be the last time I see any of them on earth' for that was during the height of the Viet-Nam War and I knew my chances of going to 'Da Nam were 99%.
It wouldn't be until July, 1989, before I'd see any of them again for the 1989 reunion=>See some of the pictures below. Dad and Mother couldn't make it and there were 'hurt feelings' that I went without them for many years; after Dad's Death in March, 1998, I was told that my attendance at the reunion had increased 'Dad's Stress Level' that it lead to his need for heart surgery.
The next time I visited with any of them was after my Mother and Dad had died, Levi and Sally Suderman, Menno and Heddie Harder, Albert G. Wall,and others I have-unintentionally-died. Now At age 73, I am hoping for just one more visit...
Ich wunder mich, ja oder nicht werden wir nie 'zusammen kommen wollen  fuer eine kleine KAFFEEKLATCHE und Gemuetlichkeitung?
Have A Great Story About This Topic?
Do you have a great story about this? Please Share With The Rest of Us...

What do you remember about the visits by the 4-Walls to Hillsboro? Do you have special stories or photos that you would like to share?
What Other Visitors Have Said - OR- Be the First to Comment!
Click below to see contributions from other visitors to this page...

complete the links

I would just like the information that initially looked like links to be clicked, but are just hanging in cyberspace as an enticement(??) to be clickable. …
---
Famous Hillsboro Landmarks: Hillsboro High School and Tabor College: Herman Wall Attended Tabor College and was about (3) Semesters Short of earning his degree in Music when he felt the calling to serve his country during World War II; despite the teachings of Conscientious Objection through his Mennonite Faith. About forty-five years later, his son, yours truly would face the same decision-only hcwjr would be a draftee at the age of 24 for the Viet-Nam War, missing the cut-off age by about 6 Months.  
So, at age 24, hcwjr went through basic training with 19 year-olds [the average age for the draftee in the Viet-Nam Era] and I was surprised how well I performed; I often say that my only two regrets from my Army Experiences were 1) Not Trying Airborne School for the Army put me into the best shape of my life-And I think I could've made it; but then I would have ended up with the 'Screaming Eagles' on Hamburger Hill and wouldn't be here to write this;  2) I didn't give the Army at least 5 years and go to Physician's Assistant School for that medical discipline was just beginning to gain acceptance as I was ETS'ing... 
:>0