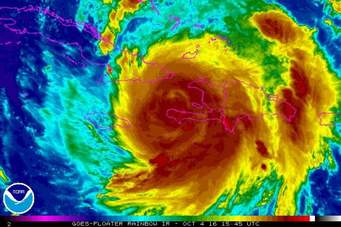 HEADS UP:



You would pay attention to a 'TV Doppler' Weather alert about an approaching hurricane; LIKE Hurricane Ike ... OR   especially if you were on the BOW OF A CARGO SHIP STEAMING TOWARDS A MASSIVE HURRICANE-LIKE BELOW-RIGHT?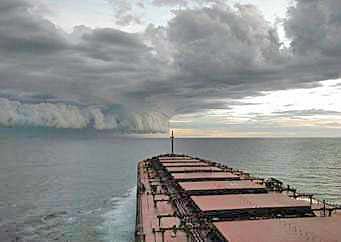 LIMU Tongan Seaweed Products Started Me on My Weight-Loss Journey- 3 1/2 Years Ago!
Introduction ...

"Mr. Wall, if you want to live to see 75, you need to start losing weight-This Year: Your Extra 65 pounds plus your Thyroid Disease and Battery of Medications is starting to threaten your health!" [My PCP-Primary Care Physician-Houston VA, About January, 2014] 
This is when I started taking my need to lose weight as a very serious healthcare issue AND my next project. I started walking and one year later, I had lost 43 pounds and built up to walking 4 miles per day.
---

So, my apartment complex is in the shape of a horseshoe with al left handed hyphen (-) at the end of the right hand wing. My apartment is on the top wing next to the center elevators and by walking to the east  end, then all the way around to the hyphen and back to my starting point I have walked about 1/2 mile according to my pedometer; so when I walk 8 laps, I have walked 4.0 miles-which I normally complete in about 70-75 minutes-depending upon whether it's cool or hot time of the year in Houston.
This was the feature about the  Mariposa that sold me-Immediately: covered corridors with breezeways at both ends and in the middle which has become my indoor walking track. I don't like using a treadmill [like daddy used] nor being on the street or on the track at the school across the street [too dangerous] and since I ride the bus and train for my transportation needs, I get additional exercise walking to and from the store.
My Indoor Track at Mariposa Apartments: Shaped like a Hoseshoe with (-) Hyphen at Right End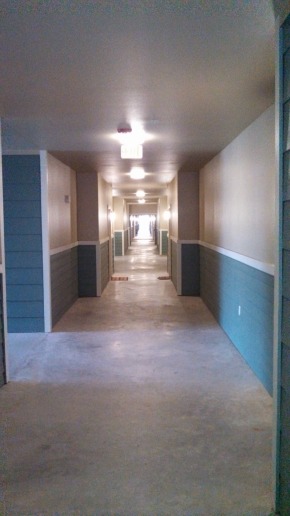 So, I Believe That the Secret to Losing Weight is Like An Octopus...It has many legs: Exercise, Nutrition, Vitamins-Minerals, Attitude Towards Food,When-How Much-and Why You Eat Meals and Modified Fastings.


There are Many Tentacles, Activities or Procedures that make up a Weight-Loss Program; Here are Mine:
You must develop a

'New' Attitude

  about Weight-Gain and Weight Loss; you didn't gain 50-75 pounds in 45-60 days and you CERTAINLY won't lose  the same weight in the same time...
"YOU M-U-S-T Develop a different Mindset About Food"...i.e. how much food do you Really Need, and How many times per day do you Really Need to eat? I learned I could eat 1x daily if I was taking meal supplements, vitamins and minerals...
You Must Exercise-Ask yourself 

'What Can I Do-AND what can I tolerate?'

When I asked myself this question I determined I couldn't  run, play tennis, or lift weights; but I could walk and that's when I started my daily walking routine...
Eliminate all Bread, All Wheat Products, Soft Drinks, Sweets, Coffee from your diet and add 'Green Tea.'

Determine what supplements

, vitamins, and minerals would be best for you; I was Immediately attracted to Garcina Cambogia and Cayenne Peppers to my Limu Supplements-B-U-T check them out with your PCP, especially if you are taking a 'battery' of medications, like I do.
I 'Highly Recommend'

Tongan Seaweed

with the 'Super Nutrient' Fucoidan

for when I combined my walking with Fucoidan, that's when I first started noticing the weight loss.
Don't Accept any 'Loser Limps' [as Zig Zigglar used to say]...you're Not too old

[I start

ed my weight loss program  at age 71

]

, too inactive, too poor, and Don't Ever Listen to the criticisms of any of your FNRs [

Friends,Neighbors, or Relatives]

for

they don't want you to change...

Get an electronic scale

and weigh yourself Everyday-then celebrate small victories...

Take Your B/P and Pulse Everyday

...As you lose weight you will start to see a drop in your B/P and Pulses.

Be Persistent and Realize this is a commitment of a year or more;

when you get discouraged, ask yourself "What condition will I be in one year from today-if I give up now?"


BTW, my last B/P and Pulse-taken was 115/70 with a pulse of 58

and that was about three days ago; Remember, I am 73, live in Houston and have just gone through the stress of 3 days of hurricanes and flooding.
---

Supplements and Minerals are Necessary-Here's What I Started With and Then the Youngevity Products/ Life-Packs That I Graduated To...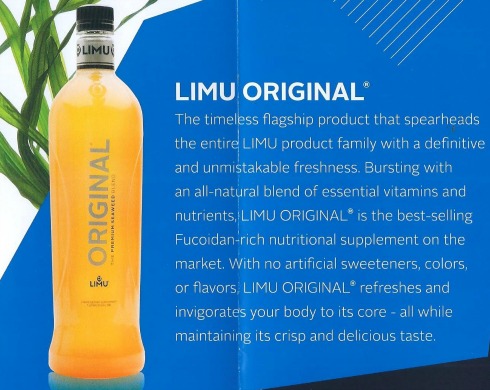 Above-
'Fucoidan' has a 'fruity' taste and includes Super Nutrient 'Fucoidan.' I used to pour one cap full into my energy drink in the morning with the meal replacement shake in the morning and usually one in the evening or just before I take my 4 mile walk. Originally, I used to measure out but now I just 'Chug-a-Lug' with my meds.
G-R-E-A-T PRODUCT!!!

---
All 'Fucoidan' Based Products originate from either the Tongan Islands or the seas around Japan, where the natives have extended their lives and their health by eating, chewing [like gum], or applying to the skin. The main ingredient is the nutritious element/superfood fucoidan-which can be 'googled' for more specific information. I used to order 6 bottles per month, but now I order with Youngevity their product called 'Fucoid-Z' which is an equivalent type product for less cost.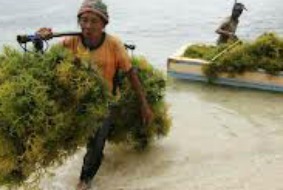 ---
Here is MY New Cornerstone of the Youngevity Protocol that I Started in April 2017...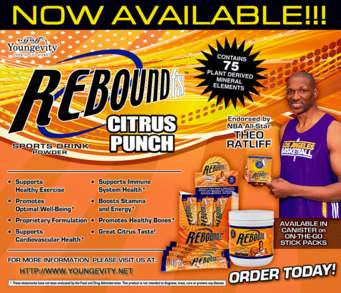 The Rebound Citrus Drink is now my Replacement for the LIMU 'Blue Frog' and is much tastier and more economical; almost 1/2 of the LIMU Price. Only Product [on orders above $50] for which shipping and handling is charged.

Two Cases of Rebound Energy Drink is $140 as opposed to $130 for single case of LIMU...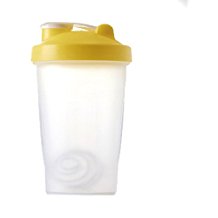 I add Tangy Tangerine 2.0 to my morning  and evening cocktail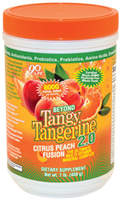 Tangy Tangerine 2.0 is part of the 90 Essential Nutrients Recommendation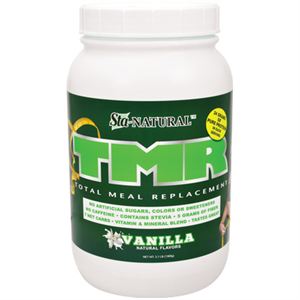 I started off with the Rebound Meal Replacement Powder (Not Pictured-comes in a gusset bag) and will start taking above Total Weight-Loss  Meal Replacement Powder with next order in October; to Left is Tangy Tangerine that I add to the shake and take with my VA Medications and my Vitamins-Minerals Protocol.

Single Case (24 count) of Rebound Energy Drink is $70 vs. $130.
Now, in order to establish my 'Standard Order' I experiment with different 'Life Packs' and individual Products:
...In April, I started with the basic 90 Nutrients package [plus the energy drink and Meal supplement Powder];

... in June I moved to the Weight-Loss Package supplemented with complementary products like Selenium, EFA, Purmeric and FucoidZ

...in July and August I reordered the Weight-Loss Products

-

by-the-way, all of these are naturally occurring products-no medicines or synthetics

...Now in September, I am starting th

e 'Anti-Aging' and Cell Shield Packages and modifying my Weight-Loss Products
Does Subliminal Programming and Prayer 'Really' Work-And-What is Subliminal Programming,How Does It Work,Does It Really Work,Is It Dangerous To You?
[Refer to Home Page for Photos of Book and Software Box...]
On pages 48-49 of Mark Anastasi's book "Laptop Millionaire" Mark talks about a program called "subliminal power" and the purpose of the program is to reprogram your mind about what, when, where, how and why you eat. Keep in mind, I live off of SSA and VA-Disability Payments and if I can afford it so can You! This program will help you change your "Mind-Set" about eating. You DO NOT NEED To eat 3xs daily, I only eat 1x daily with soup or a salad for dinner and I replace missed meals with my Energy Drinks and Meal Replacement Powders, and when I get stuck at a particular weight level-as you will-I start a date for a 'Modified Fast' and then only drink my meals for about 2 weeks, making sure I stay hydrated and reduce my exercise level.

---
CONCLUSION...
I don't have to tell you if you're too fat and need to lose weight; you know-everytime you look into your bathroom mirror after taking a shower.
Doc Wallach says,"We have an absorption problem and not an exercise or 'eat too much' problem;" again, you know if you're eating too much and if you are eating more than 2 meals per day,
"YOU'RE EATING TOO MUCH AND ARE PROBABLY OBESE OR APPROACHING OBESITY-As A Result!"
Stop eating breads, cakes, hamburgers, hot dogs, pizzas, and R-E-D-U-C-E your portions when you do eat.
Don't go out and try to start running two miles a day or playing 3 sets of tennis every other day; think about what you can do and then start doing that C-O-N-S-I-S-T-E-N-T-L-Y, that's how I started my walking exercises; A-N-D put a stopwatch on your walk, don't do the 'jailhouse shuffle' and think you have exercised. I am 73 and I walk 3 1/4 miles, 3-4xs per week, in about 65-70 minutes; and I walk 1 1/2 miles to my nearest grocery store, so judge your own schedule, accordingly. When I walk I am moving and most of my fellow residents, who are younger than me, cannot keep up with me.
IN SHORT, develop a new attitude about food, vitamins and minerals, Get Tired about looking like a 'Fat Puke'  and being a prime candidate for diabetes, cardiac diseases and all types of cancers...
THE CHOICE IS YOURS...JUST DON'T WAIT UNTIL ITS TOO LATE!
...And Don't give the 'Victim Excuse' of a Thyroid Condition for I have been living without my Thyroid since December 1997 and was subsequently diagnosed with 'Graves Disease.'