HERE'S...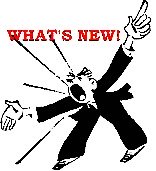 Dec 04, 17 07:12 PM

"Mother pointed to Lynchburg from the 'Texas' Stern: That's Where I Came From!!!"

Dec 04, 17 06:49 PM

I was Fortunate to have been born in a Christian Home where faith, prayer, praise, worship,and Personal Testimony was a Focal Point of Our Family Life!

Dec 04, 17 05:37 PM

Paper Trails have uncovered many unknown members: Can You Help Us?
Sit, paw, roll over... Catch me at #Trafeze! https://trafeze.com/
Change of Regimen/ Protocol/ May 2017...
Instead of Ordering LIMU [Fucoidan] and Blu Frog Separately, I am Now Ordering a Combo Life Package from YOUNGEVITY, starting in April 2017, I began with the '90-for-Life' package then the 'YGY Weight-Loss Package' and have Finally Settled Down with the 'Anti-Aging Package.' I Also Supplement my Packs with Rebound Meal Replacement Powder, Rebound Sports Energy Drink, ZRadical [Fucoidan Product], Purmeric [Anti-Oxidants], Selenium, and my New Addition is TaiSlim Weight Loss.