Your first block of text...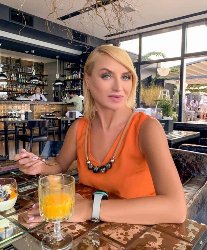 IRYNA FILONOVA-MODEL AGENCY DIRECTOR/PROBLEM SOLVER:
To be Your  model agency director, I need to have a sharp eye for detail, I need to  be able to spot potential in people, and have great organizational skills. I must also be able to work well under pressure, as the job can be very demanding. I believe that I possess Excellent communication skills which are so essential,As I  will need to be able to liaise with clients, models, and other industry professionals on a daily basis, I am Your best choice for solving your current Model Agency Problems.

Your second block of text...